Are Best Penny Stocks to Buy Oil Stocks?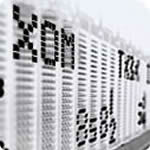 This market seems to never run out of surprises. It doesn't matter how good your list of the best penny stocks is. This market forgets how many rising stocks you had last week, and it doesn't care if you hit a home run yesterday on a pharmaceutical penny stock play. My sense tells me that the market is neglecting to focus on the continued unrest in the Middle East and potentially could be focusing a little too much on Japan's need for oil imports. This might be why oil closed under $100 per barrel for the first time since February. Despite the fact that some financial pundits are predicting $5 per gallon gas in the near future.

Relatively conservative, liquid, safe haven names like Exxon Mobil (NYSE:XOM) and Suncor Energy (NYSE:SU) have been hammered in the last few trading sessions. Does the decline continue ? Or is it time to look for rising stocks in the oil space ? Now might be as good a time as any to form a list of stocks in the oil sector. This list could include large caps and some of the best penny stocks. It's probably pretty safe to say that once Japan becomes a smaller percentage of the news cycle, the Middle East turmoil will come back into play.

Energy Stocks may be the best penny stocks to buy
Today, the Saudi's and the UAE sent tropps into Bahrain. However, many casual observers may have missed this important event due to the sad and unfortunate issue of the Japanese earthquake and nuclear issues.There is no safe or sure way to pick a bottom in a particular sector and it would probably only surprise a select few if oil traded lower and consequently provided a negative impact on your best list of penny stocks. However, even successful hedge funds and investors like Warren Buffet scale into positions. So take a look at the space and if you decide to act try to build a basket of stocks. This approach increases you odds of identifying the best penny stocks to buy. Please remember that large caps like Exxon are different than speculative shale based penny stocks. So adjust your portfolio accordingly if you think oil is too cheap.

Get more info on the best penny stocks to buy from our FREE eMail list below:



No related posts.
Related posts brought to you by Yet Another Related Posts Plugin.