4 Names to Watch – CSCO, ENTI,SLV,GOOG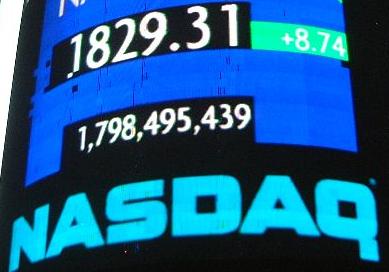 We try to highlight stocks that range from companies large cap companies like Apple Computer (AAPL:NASDAQ) to some of the hottest NASDAQ penny stocks. This list of stocks gives you information that could be beneficial to your trading or investing style.Both from the long and short perspective. Here are my names for Wednesday below:

Cisco Systems (CSCO:NASDAQ) What is this world coming to ? People are unhappy with CEO John Chambers ? Well from a shareholders view, they probably should be. The stock has been dead money for years now.However, bulls may come off the sidelines if the shareholder activist talk keeps going. It probably wouldn't be too hard to unlock shareholder value in this one. Easier said than done though.

Encounter Technologies (ENTI.PK) Was the king of the IHUB message board again yesterday. Like most NASDAQ penny stocks that are active, ENTI has been fairly active with PR's this week. Just another name to look at if you are into penny stocks. It's also funny that they have a PR about the Backstreet Boys.

I Shares Silver Trust (SLV:NYSE) Many think this ETF hits $40. You know why ? Because traders want to take it there. It's sometimes as simple as that. The industrial use of silver doesn't justify it's spot price. However, the rally continues and a break of $40 would probably rattle the shorts even further. A break of $40 would also spur further interest in silver related NASDAQ penny stocks.

Google (GOOG:NASDAQ) Shares of Google looked weak yesterday on pretty heavy volume.A pullback in the NASDAQ could make the $500 level a point of interest for speculative option put buyers. Please remember though, that sentiment on GOOG can change in a day, and the stock could go back to darling status by next week.

Now remember, add the names mention above to your list of stocks. The blurbs given above will only improve you general knowledge and can potentially help you make quality trading decisions.

Please check back often for more alerts on Nasdaq penny stocks, IPO updates and market reports.