How Will This Effect Penny Stock Trading?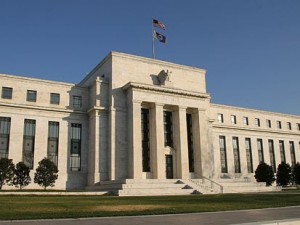 Today the Federal Reserve was once again true to their word. The benchmark interest rate remained unchanged. The FOMC also mentioned that while the U.S. economy is improving, problems in Europe could slow down growth in America.

Many large brokerage firms feel that due to the problems abroad, a rate hike here in the U.S. is unlikely until sometime next year. To me, that sounds like it makes good sense. Now, how does that affect penny stocks and companies that trade on the OTCBB.

Well, historically small cap and micro cap companies do better in low interest rate environments. This is due to the low cost of borrowing and more readily available supplies. But as you have probably read here before, hot penny stocks usually make huge moves based on a positive news release or an event related to the stock. Unlike Intel (INTC) or Disney (DIS), the big percentage gainers on the OTCBB or Pinksheets generally don't move in sympathy with the S&P 500 or the NASDAQ 100.

Do your homework if you are looking for the next hot penny stock. You will not get a signal from Bernanke or the broader market to find the next penny stocks to watch. Low interest rates don't hurt, but the biggest winners have come from special situations. Not from the Fed.

Check back for more blog entries and look for our next hot penny stock alert.